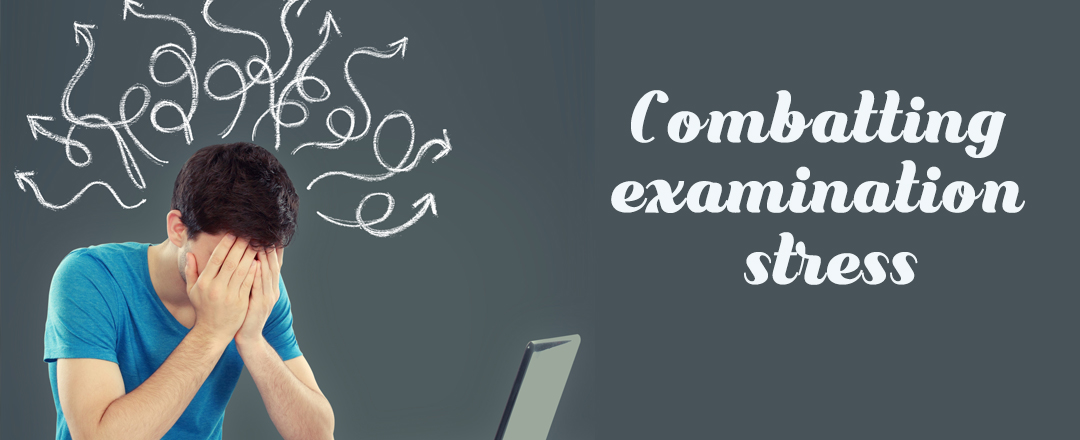 Posted on 19 Dec 2016
Combatting Examination Stress
Examination stress is something very common and known by students all over. It is a feeling of tiredness and being weary because of the realization that exams are imminent and fast approaching. This kind of stress is not as a result of sickness or a specific ailment. Students must know and be aware that examination is a good thing and a necessary step in academics in other to measure or rank students based on what they have been taught. Examination should not be feared by students but seen as a way to measure and promote them if they succeed. For some students, examination stress is the evidence of their unpreparedness for the examination, for some students, it's become a normal routine that comes at examination times irrespective of their preparation. In this article, I will address and discuss tips, points and important tips that will not only reduce the examination stress but will totally eradicate it.
These tips include;
1.Prepare early
When students prepare well and adequate enough, he or she will be confident as regards to the examination. You must know that preparation for examination begins on the very first day of resumption. Students must therefore start early to plan ahead of time by carefully analyzing the syllabus and make sure mark the topics out for every course you offer.
2.Have Reading Plans
It is not enough to look into the syllabus. You must make realistic plans on how to cover those topics in every course and this require a reading plan. Students must be made to know that they have to be faithful to this plan and take it every detail of the plan very seriously. A reading plan involves when to read, topics to read at a particular time. It may also include the place to read because the place you read can affect your assimilation and reading effectiveness. Every students must realize that there are reading time limits which vary from one person to the other. Some cannot read more than 6 hours at a stretch while some can go more than this at a stretch. You must respect this reading time limit and be guided by it. When you exceed your reading time limit, it makes further assimilation a futility.
3.Eat and sleep well
Students must avoid taking too much fats and heavy foods because it makes them inactive and lazy. Eat fruits, nuts and perhaps juice. You must also make out time for rest and sound sleep. When you start preparing early enough, you would not need to murder your compulsory night sleeps to make up for loads of topic you need to cover up. Sleeping helps to lock up assimilated things into our memory. If you lack enough rest and sleep, it is certain you will experience examination stress.
4.Revise and stay calm
Having fulfil all reading plans with every topics and relevant materials well studied, students need to revise to refresh the memory and get complete idea on every topics. At the time when examination is very close, students must not be worried but remain calm and be confident in and out of the examination hall.
In conclusion, the above tips are so great and potent to completely eradicate every iota of examination stress if taken into practice by students. If any student need an assignment writing service provider with absolute knowledge about dissertation, homework, assignment and coursework, at help4assignment, we provide the best service with unique and quality writing.